5 Best Garden Games
We know there's nothing more fun than a family gathering with friends to enjoy outdoor

Garden Games

together! Here we will introduce our top 5 yard games for a fun holiday! —" Play outdoor, Have fun."
Depending on these Garden Games, they can be a solo pastime or involve multiple people, and they are a great solution if you have things to do in the house or garden and you need to keep the kids entertained. If you've splurged on the best trampolines, they're usually a low-budget way to get them to do more in the garden (or indoors if space allows).
We've compiled the best garden games currently available, from family classics like croquet and kickball to more modern water slides and bobbles, to inspire you to discover more ways to get and keep your kids active.
1. About Us
Wonderland Sport Limited is a Chinese factory manufacturer with 17 years of experience in the outdoor sports game industry.
2. Product introduction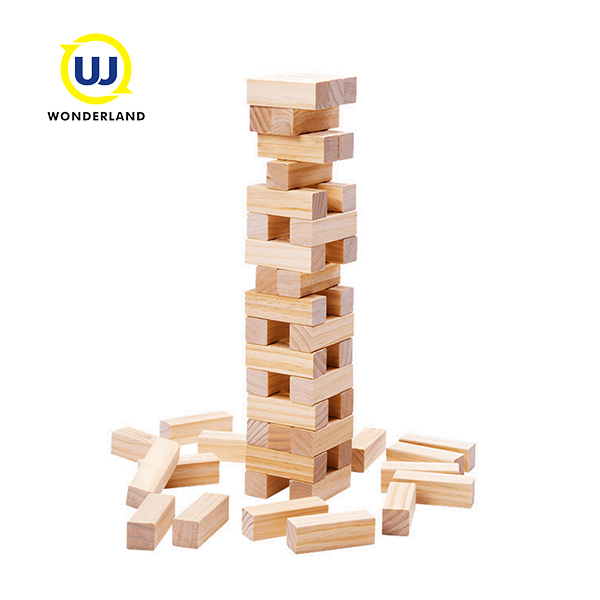 This classic game is made of pinewood, each player takes turns pulling out a piece of wood and replacing it on the tower. The person who topples the tower loses the game and is responsible for restoring the tower to its original state. Includes sturdy canvas carrying bag for easy transport of blocks and accessories. Great for indoor and outdoor activities such as parties, barbecues, group activities, camping, etc.
| | |
| --- | --- |
| Name | Exciting Tumbling Tower Set |
| Material | Pine Wood |
| Size | 19×6.3×3.8cmx54pcs (60, 58Pcs) |
| Package | 1Set/carry bag+ brown carton |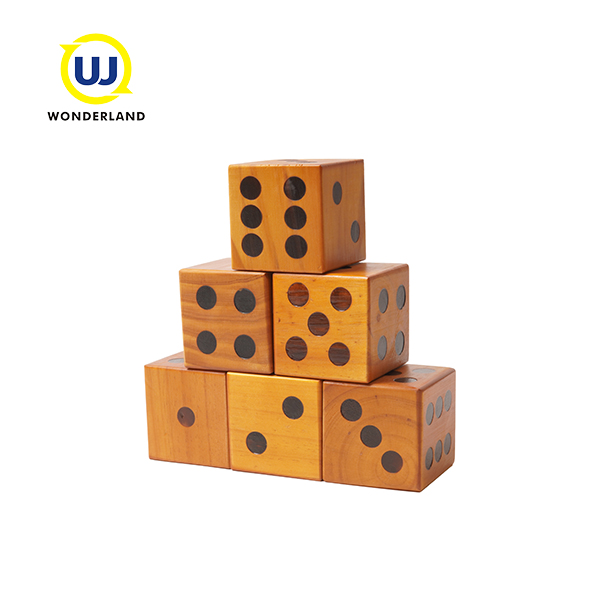 Giant wooden patio dice allow you to play your favorite dice game in your backyard in a fun, new, and exciting way. This is an excellent family outdoor game. Our giant garden dice game is made of sturdy, solid pine wood. Dark brown dots are burned into the wood to ensure that the dots never rub off. Hand sanded edges and corners to ensure a smooth surface.
EASY STORAGE: Our giant wooden garden dice game set comes with a sturdy canvas carrying bag for easy transport, safe storage, and quick cleaning. You can take this giant wooden game to the beach, camping, or anywhere you want.
| | |
| --- | --- |
| Name | Outstanding Giant Wooden Dice |
| Material | Pine Wood |
| Size | 7x7x7cmx5pcs |
| Package | 1Set/Black net with manual, 6Sets/export carton |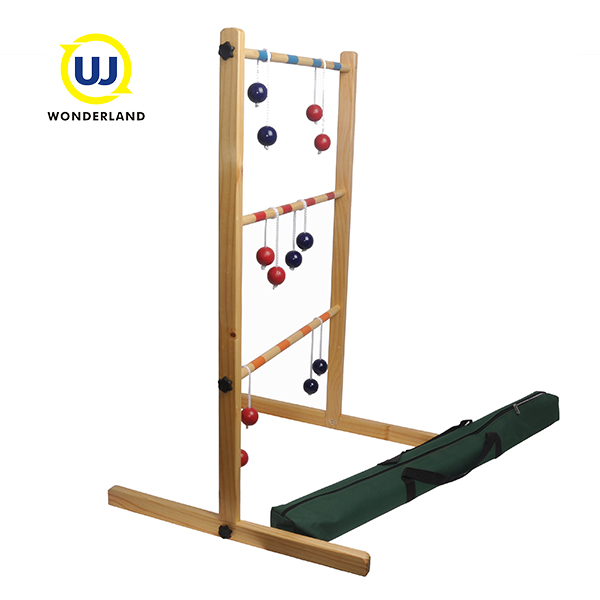 This outdoor throwing game includes everything you need to set up a space for the fierce competition between the two teams. The wooden ladder golf is made of durable wood and is of independent design, we also have a plastic version. Bright colors and built-in nail scorers on both sides help you record who is ahead and who is behind. A set of 6 pull rods, 3 red and 3 black(custom color), with both ends of the golf ball and anti-winding rope. Game rules and set up instructions help you get everything ready in a short time. The ladder game set comes with a reinforced nylon storage bag to keep everything safely in your garage or shed. Wonderland sport wooden double ladder throwing game set provides endless entertainment for your next camping, backyard barbecue, or birthday, and makes your party guests remember deeply.
| | |
| --- | --- |
| Name | Wooden Ladder Golf |
| Material | Pine Wood |
| Size | 62x60x100cm  |
| Frame bar | Varnish Painting  |
| Ladder bar | Red/orange/blue painting |
| Wooden ball with white rope | Redx3pcs, bluex3pcs  |
| Package | 1set/carry bag+inner box,6sets/carton |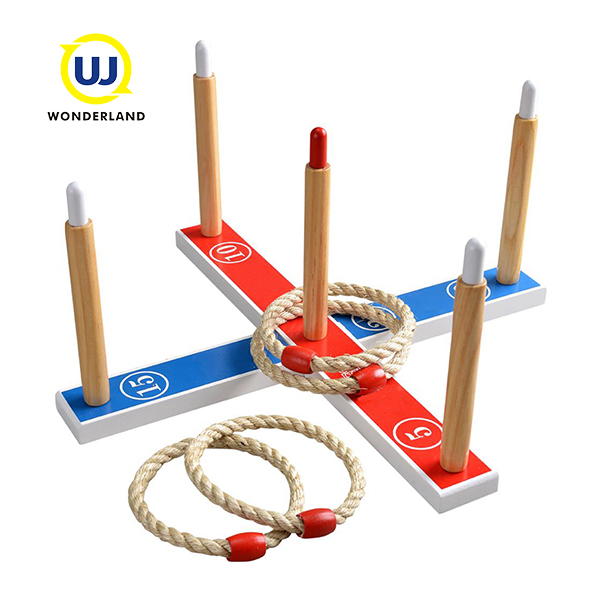 Wonderland Sport ring toss is the perfect backyard toss game for all ages! Players will use 4 child-friendly plastic rings and try to score on 5 real wooden poles. This set of games can be used for leisure and entertainment. It includes a target composed of a pinewood base and 4 rings. Aim at five wooden poles with hand-painted patterns on the top. Try to throw the ring on more poles, you can get the most points, and you win! Create unforgettable memories with your family and friends and enjoy hours of fun at the same time.
| | |
| --- | --- |
| Name | Wooden Ring Toss   |
| Material | Pine+hemp rope  |
| Base Size | 42x5x2cmx2pcs |
| Handles Size | Dia2x18cmx5pcs  |
| Ring Size | Dia10cmx5pcs |
| Package | 1Set/net bag, 16Sets/Brown carton |
The Kubb Yard Game is a classic Swedish/Finnish throwing lawn game that provides hours of fun for family reunions, birthday parties, or any outdoor event, this set will provide years of fun on the lawn, sand, or even snow.
[HIGH-QUALITY MATERIALS AND CRAFTSMANSHIP] All parts of the Kubu lawn game are made of sturdy rubberwood that is virtually splinter-proof and unbreakable. This means they can withstand a lot of wear and tear and bad weather.
[Carry it anywhere] Wonderland Sport Kubb Yard game comes with a sturdy zippered carrying bag for easy transportation, safe storage, and quick cleaning. You can take the yard game to the beach, camping, or anywhere you want.
[EVERYTHING IS INCLUDED] The Premium Backyard Kubb Game Set includes everything you need: 1 king, 10 kubb blocks, 6 bats, 4 boundary bats, 1 tote bag, 1 rule book, and 1 dry scoreboard with a pen. So the only thing you need is to have fun.
---
The above is our recommendation for the 5 most popular yard games in 2021, please share and forward if you like this article.
For more products and information, visit our website: www.mygardengames.com